There is still a lot of confusion among drivers about the distinctions between washing and detailing their vehicles. Although both procedures entail cleaning a car, there are significant differences between the two methods that we should be aware of.
The main purpose of a car wash is to clean the outside of your vehicle of any dirt, dust, salt, and grime that may have collected over time. One of the main goals of a car detailing service is to make the inside and outside of a vehicle appear as pristine and new as possible. But what does "car detailing" actually entail? And what are some of the most essential reasons for having a professional auto detailing service done on your vehicle? Learn more about car detailing and why it's so important by reading this article provided by Alpha Tint of Shinnston, West Virginia.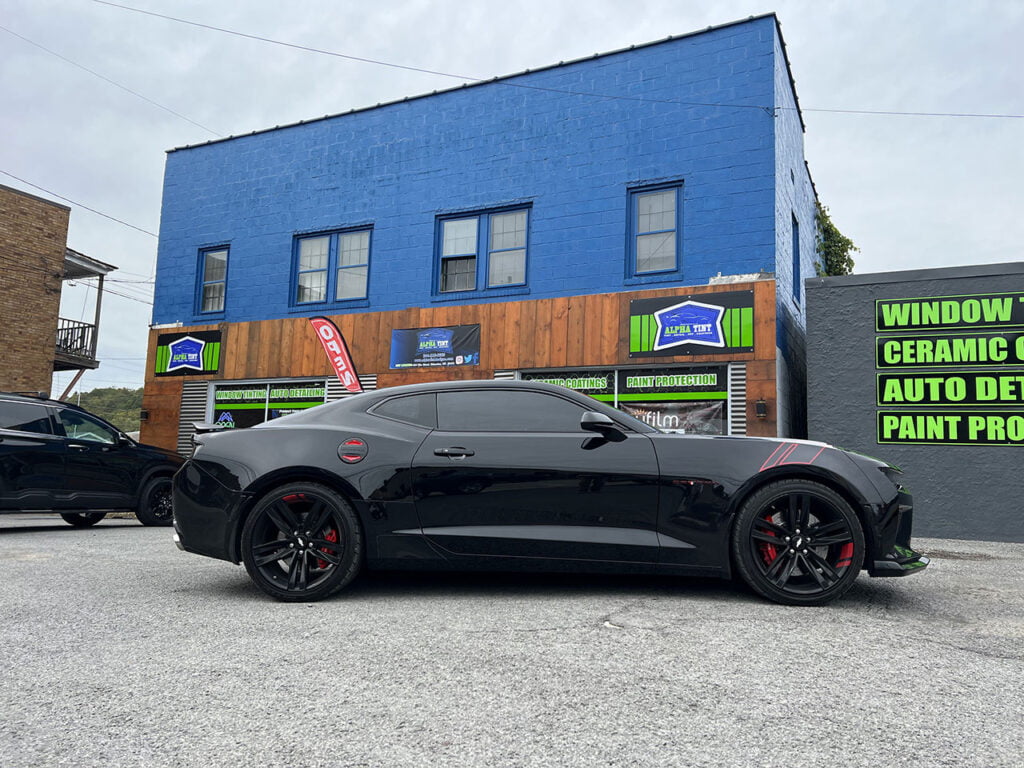 How do you understand the term "car detailing"? 
Restoration of a vehicle to "pristine state" is the goal of auto detailing. A detailing service will include a full wash, damage examination, buffing, waxing and an intensive cleaning of the inside. 
The term "exterior detailing" is used to describe the process of cleaning and polishing the outside of a car. Products including detergents, degreasers, and waxes are utilized.
Interior detailing is the process of cleaning the inside of a vehicle. Inside, you'll find a variety of materials including leather, vinyl, carbon fiber plastics, and natural fibers, all of which need particular care and cleaning chemicals. Cleaning the car's interior may be done in a number of ways, including vacuuming and steam cleaning.
Reasons to choose car detailing 
Car detailing provides a number of benefits to your vehicle. Your ability to properly maintain your vehicle is directly correlated to both its lifespan and its value when the time comes to sell. Here are some advantages of car detailing for your vehicle:
Extends the lifespan of vehicles.
It is essential to regularly clean the upholstery, seats, and carpet in your automobile to keep it looking great and functioning smoothly. Deterioration of indoor surfaces is often caused by filth and dirt. Schedule regular detailing visits to keep your automobile looking its best and extend its lifespan.
Resale Value
The gloss of your automobile is protected by regular detailing, which improves the appearance and the resale value. Having a car that looks good, inside and out, will allow you to ask for a higher price from prospective buyers.
Safeguard The Upholstery
Protective moisturizer for leather surfaces is one such item which is used in the car detailing process to prevent cracking and tearing. Fabric protectors prevent stains, while spot-removing shampoos get rid of existing ones.
Avoid harmful risks to health.
The accumulation of dust and filth on the surfaces of your car is dangerous to your health. As a result, we must do regular auto detailing. When the AC is activated, dust particles that have settled on it are blown about the cabin. Regular auto detailing frees your car from dirt and dust, improving air quality and reducing allergic reactions. It helps make the car's air healthier to breathe.
Removing Paint Damage
Professional quality wax is used during a vehicle detailing session, bringing out the paint's luster. The paint is checked for scratches, dullness, and fading as part of a thorough vehicle detailing, and any problems are fixed if found.
How often should you get a car detailing service?
The frequency with which you should have your car detailed is something that is going to depend on the amount of wear and tear that you put it through, as well as how regularly you wash and wax it. Nonetheless, the majority of professionals recommend having it done every four to six months. If you drive your vehicle daily, you need to get it detailed at least twice a year at the very least.
Car detailing is a competitive industry, and Alpha Tint is one of the most successful businesses in the country. We provide a selection of bundles that may be chosen from, each of which includes high quality detailing services from our team of industry professionals. You may contact us by dialing +1 304-216-6689 or pay us a visit at 434 Pike Street, Shinnston, West Virginia 26431.