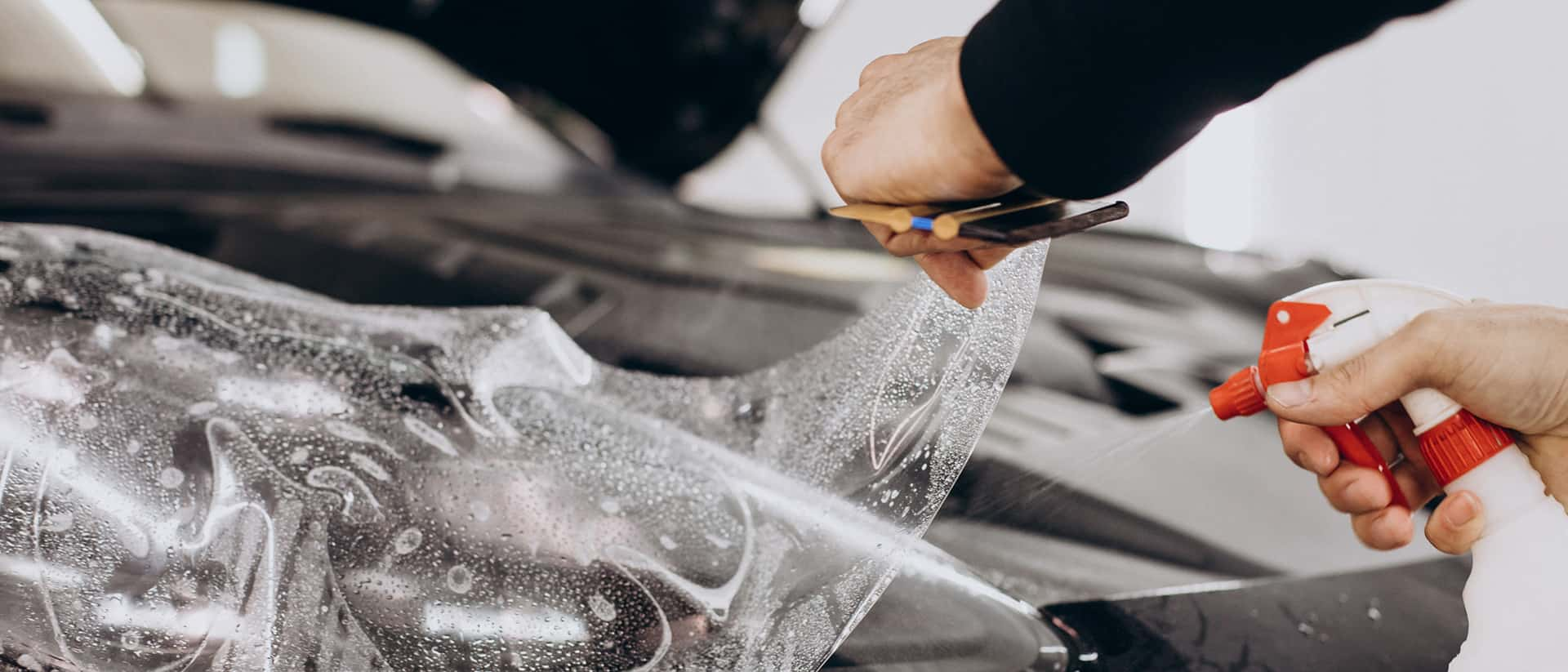 Ceramic coating, paint protection film, window tinting, detailing, remote start and vehicle security, and architectural window film from Alpha Tint at Clarksburg
Alpha Tint is aware of how important it is to keep the condition of your vehicle in top shape. Our clients get detailed services of five-star quality because we place a high value on both the happiness of clients and the quality of our work. We are a premier detailing company that takes care of our customers and offers quality service, products, and attention to detail. We go to great lengths to be the most reliable partner you could ask for when protecting your investment in Clarksburg.
The most professional detailing services in town can be found at Alpha Tint in Clarksburg. We specialise in ceramic coating, paint protection film, window tinting, detailing, and remote start security. Your vehicle will always look its best because of our premium products and staff.
Bring your vehicle to Alpha Tint in Clarksburg to take advantage of the finest services for automobile maintenance! You can always count on Alpha Tint to restore your car to top condition!
Alpha Tint in Clarksburg is delighted to respond to any questions or concerns you may have about our services. Just call Alpha Tint at (304) 592-1999 to get in touch with us right now!
Alpha Tint at Clarksburg
Clarksburg, located in the middle portion of West Virginia, is the county seat of Harrison County. In 2011, Clarksburg was honoured by the National League of Cities as the nation's best small city. Clarksburg is situated on the banks of the West Fork River and Elk Creek. Clarksburg may be found in central West Virginia's northern part. It is part of the Western Allegheny Plateau biome.
Ceramic coating at Alpha Tint in Clarksburg
Are you looking to safeguard your car with a ceramic coating? Ceramic coating from Alpha Tint in Clarksburg is an outstanding option for customers like you. It offers a protective covering that prevents environmental variables such as bird droppings, tree sap, or acid rain from adhering to the paint on the automobile.
Paint protection film at Alpha Tint in Clarksburg
The car's paint is starting to show signs of wear and tear, such as scratches and a dulling of the shine. The moment has come to apply a paint protection film to your vehicle to avoid scratches that have features that allow them to mend themselves! In addition, the paint protection layer shields the surface from fading. Bring your car in as soon as you can to Alpha Tint.
Window tinting at Alpha Tint in Clarksburg
Window tinting in Clarksburg is an excellent option for lowering glare on days when the sun is shining brightly. In addition to this benefit, window tinting shields the inside of the vehicle from the sun's UV radiation, which can harm your skin.
Detailing at Alpha Tint in Clarksburg
You should consider getting your automobile detailed if you want it to continue looking newer for a more extended time. Car detailing at Alpha Tint in Clarksburg can maintain and enhance your vehicle's inside and outside condition via the use of interior detailing and exterior detailing products, respectively. In addition, owing to the many advantages that come with the procedure, regular auto detailing may help boost the resale value of a vehicle.
Remote start and vehicle security at Alpha Tint in Clarksburg
The ability to start the vehicle without leaving the keys inside is one of the most appealing features of remote car starters, as it reduces the risk of car theft. Even with snow and ice on the windshield, you may drive safely with this device. It's easy to avoid scraping the windows or driving with poor sight due to snow or ice buildup, turn on the defrost before leaving and start your vehicle allowing it to warm up and defrost all that unwanted snow off your windshield.
Architectural window film at Alpha Tint in Clarksburg
Tinted architectural windows may significantly lower the amount of solar heat entering a building. Depending on the material used, it can reflect up to 78% of the sun's rays. Less solar heat entering your business or office means less work for your HVAC system and lower energy costs.
GET A QUOTE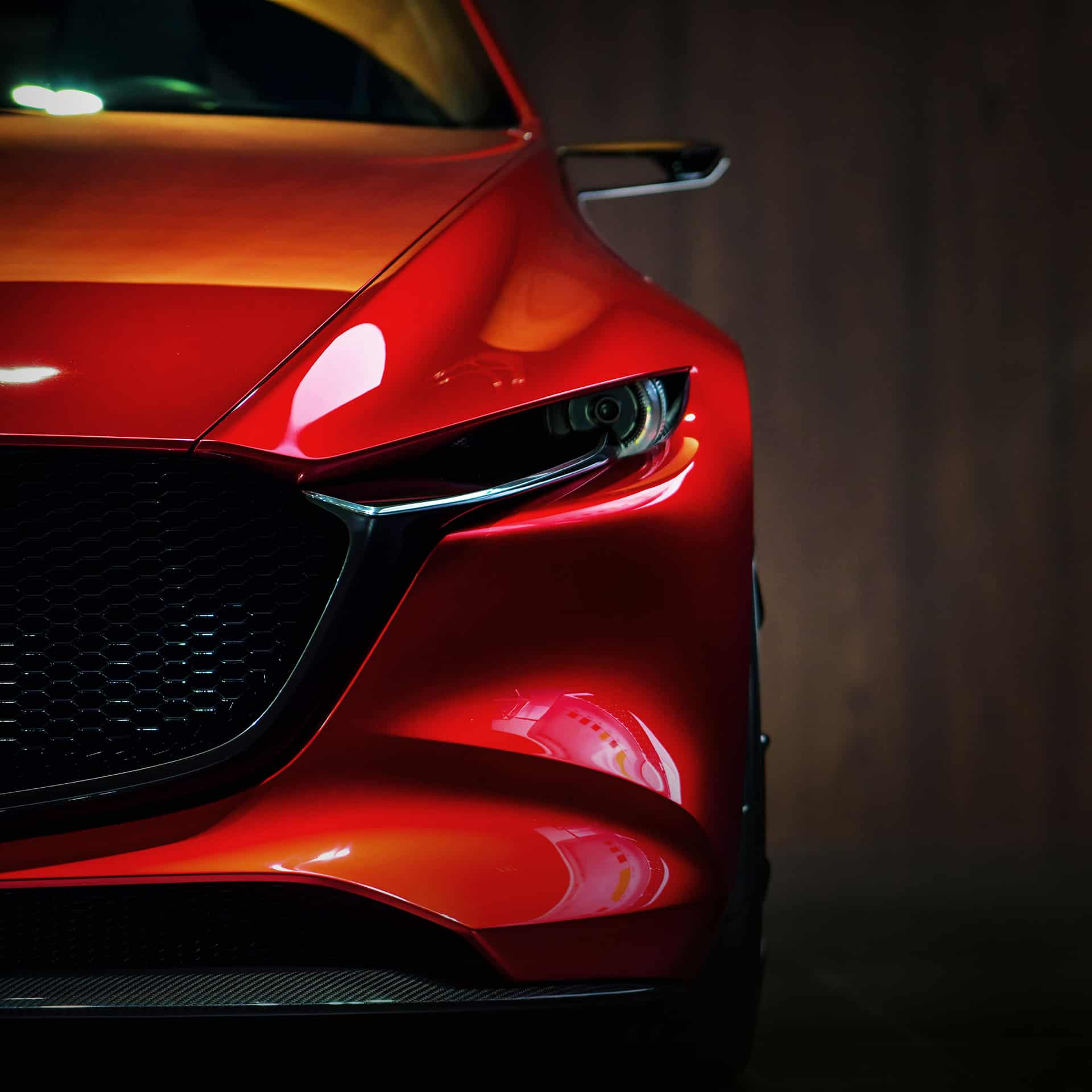 Never Wax Your Car Again
Protect Your Paint for Years
With Ceramic Coatings