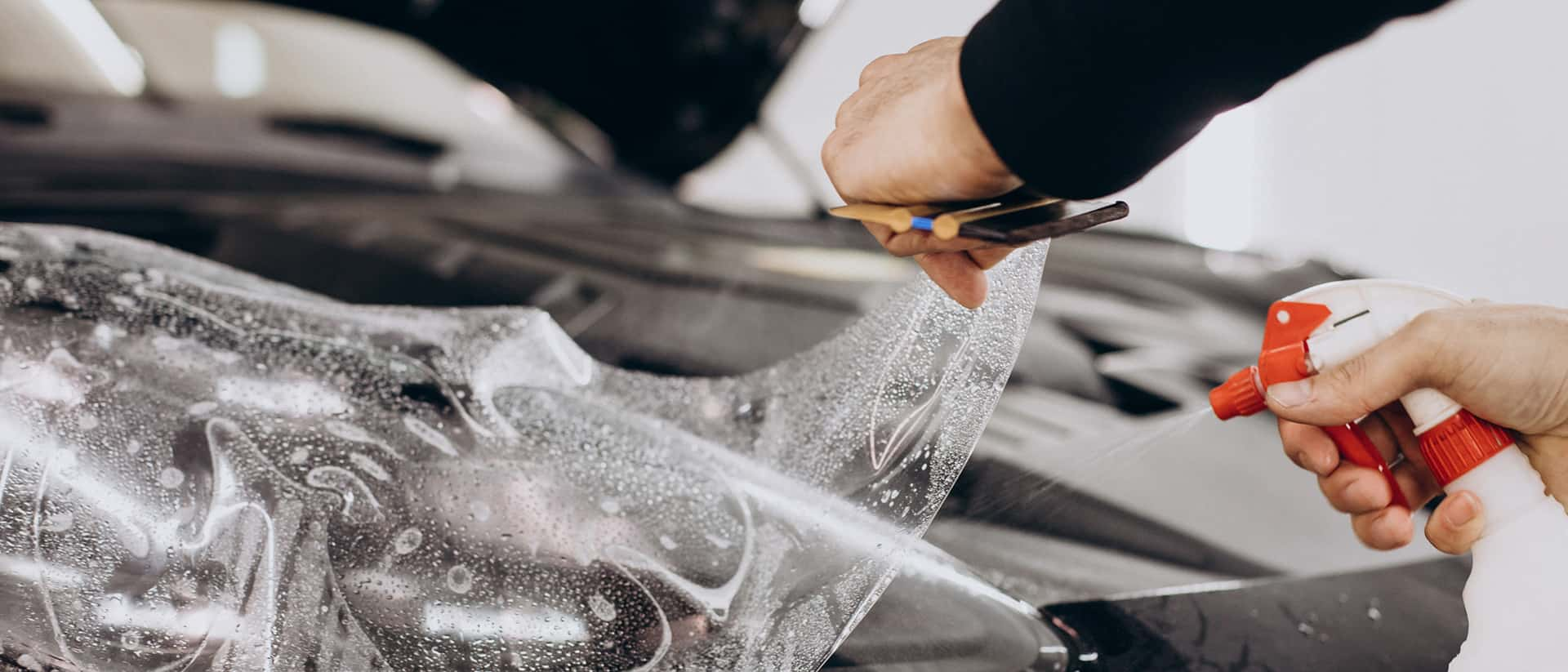 Window Tinting at Alpha Tint In Shinnston, WV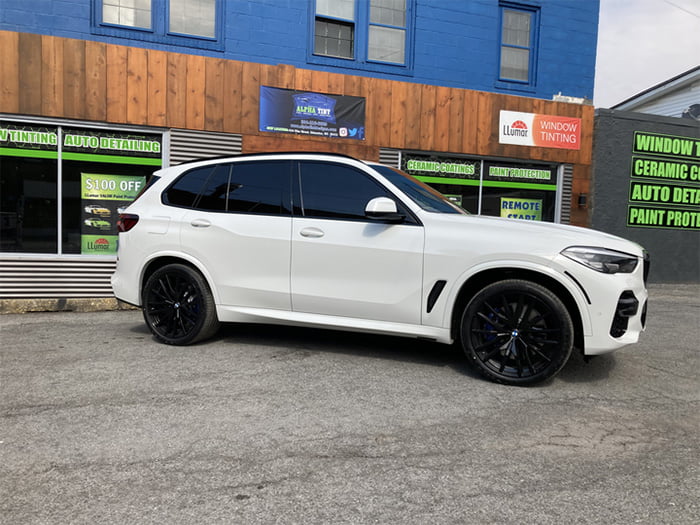 What does window tinting mean?
Window tint is a thin film resistant to being scratched and is made of polyester. This film is applied to the interior of a vehicle's windows. The primary purpose of this strategy is to cut down on the amount of solar heat and radiation allowed to penetrate the roof and windows of the vehicle. There is a range of possibilities available for the film in terms of its thickness and composition.
Is window tinting beneficial for your car?
Tinting the windows of your car not only makes it look better but also has long-term practical benefits that may help keep you and the other passengers safer.
Saving energy
Window tinting may be an effective way to save costs associated with maintaining or operating a vehicle. Your vehicle will stay much cooler thanks to the dark car windows, which means that the air conditioner won't have to work as hard, saving energy and petrol.
UV protection
Installing tint on the windows of a vehicle helps shield the driver from the sun's potentially dangerous ultraviolet radiation. This may help prevent a driver's skin from being burned and may even lower the driver's chance of acquiring some forms of cancer.
Resale car value
Window tinting might also be beneficial if you want to sell your vehicle in the future. Used car lots have high standards for their inventory, and they like each vehicle they sell to be in pristine condition. A prospective buyer may feel more at ease when purchasing a car with tinted windows, leading to a rise in the vehicle's resale price.
When the tint has been applied, can I roll down the windows?
After the window film has been fitted in your car, you are strongly advised to keep all the windows rolled up for at least one full day. Before rolling the window down, the film will have time to harden and attach to the glass, thanks to this preparation.
After so many years, why does my tint start to bubble?
They are brought on by dust and air particles trapped between the tint and the window panel. Professional window tint installers know the best methods for removing these irritating debris bubbles from your windows.
Why is it necessary for the window tint to cure?
The time required for the film to completely dry is referred to as the "curing" time. Please wait at least one to two days after getting your windows tinted before rolling them down. If you can, wait longer than that.
We are West Virginias premium Window Tinting, Detailing, and Vehicle Protection centre, call (304) 592-1999 to make an appointment with Alpha Tint.
GET A QUOTE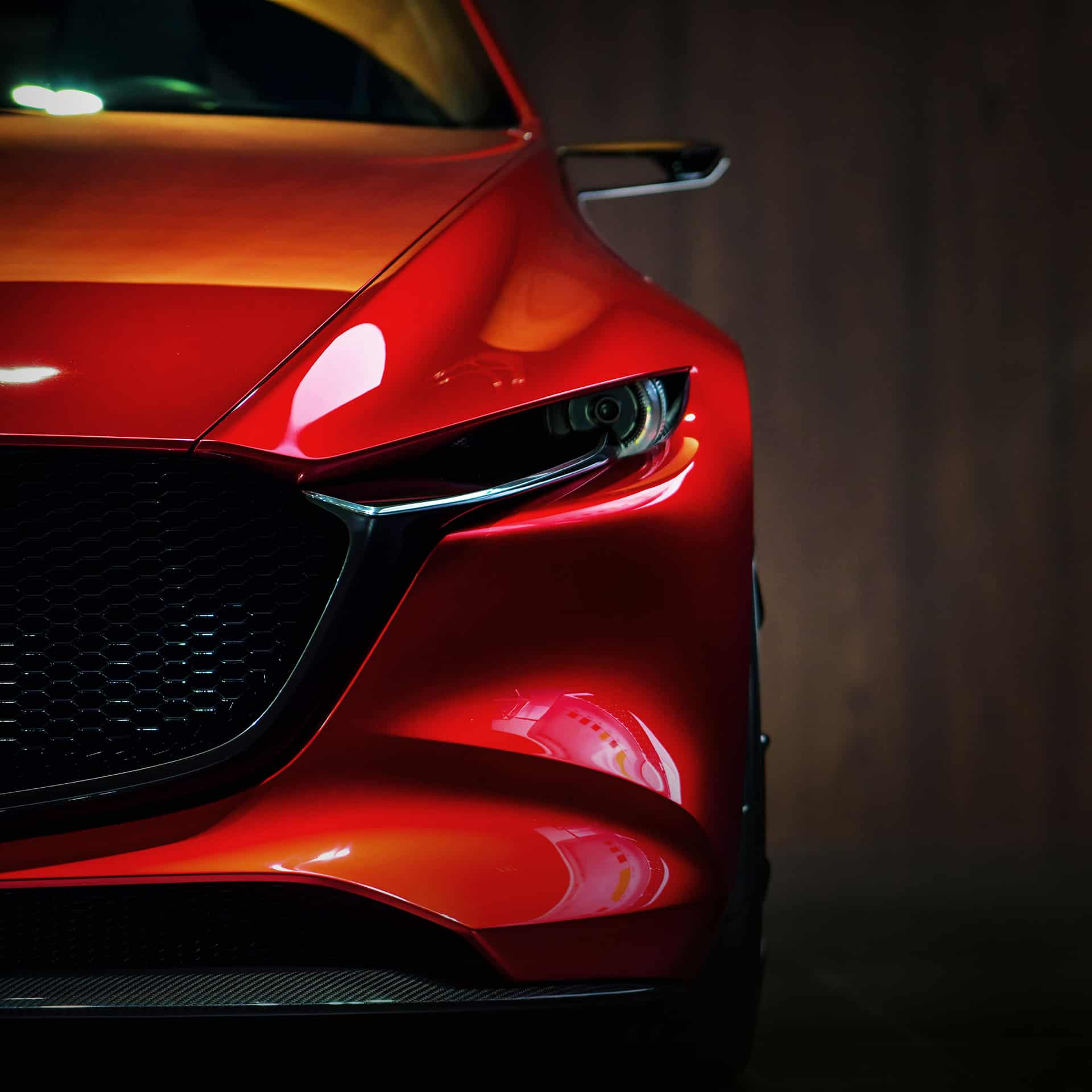 Never Wax Your Car Again
Protect Your Paint for Years
With Paint Protection Film
Testimonial
Great service and very patient with patrons who forget their debit cards at home! Fair prices and thorough service! Ive had my tint 4 days now and so far I have no complaints other than they may have done too good a job bc now I want more, and that I was unable to get my friend with an older vehicle a quote (2006) without considering it custom!!!
Stephanie Greene
I had a great experience at Alpha Tint getting my driver and passage front windows tinted. The customer service was excellent. They were able to get my car completed the day after I inquired about window tinting. My window tinting looks great! The pricing was very fair.
Emily Fisher
Steve is great. He has tinted my last 4 vehicles and I won't be looking anywhere else. He does a great job and is always flexible. He takes great care of my vehicles.
Brad Hamrick